We, Parth Valves And Hoses LLP are Manufacturer, Supplier, Exporter, Services & Solution Provider of Diaphragm Valves, Diaphragm Pumps, Air Operated Diaphragm Pumps, Pneumatic Actuators, Pneumatic Diaphragm Valve Actuators, Weir Type A Diaphragm Valves, Straight Through Type KB Diaphragm Valves, Ball Valves, Solenoid Valves, Actuators, High Temperature Butterfly Valves, NRV ( Non Return Valves ), Sampling Valves, Safety Valves, Sanitary Check Valves, Sight Glasses, Piping Systems, Y Strainers, Mounted Ball Valves, Floating Ball Valves, Piping Systems etc. & Authorized Dealer of Hoses, Hose Pipes, George Fischer Plastic Pipes & Fittings etc. Our setup is situated in Pune, Maharashtra, India
Diaphragm Valves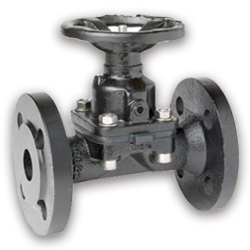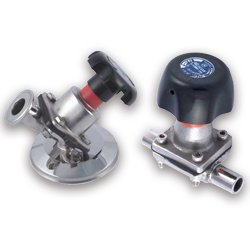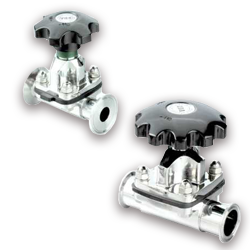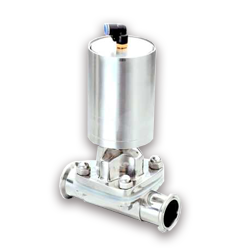 PARTH VALVES AND HOSES LLP is pleased to offer top-of-the-line products in pipeline flow control. The PARTH VALVES AND HOSES's Diaphragm Valves have been developed with extensive application, design and manufacturing expertise. These products are produced by employing modern manufacturing practices under a robust quality assurance system. These practices ensure consistent product quality and dependable performance. The PARTH VALVE AND HOSES's Diaphragm Valves have been designed to include state-of-the-art features that are described in this bulletin.
TECHNICAL DATA
PARTH VALVES AND HOSES has extensive experience in manufacturing A Type Diaphragm valve, Lined & unlined type, Screwed type diaphragms, PTFE Laminated Diaphragms, PTFE two piece Diaphragms
Size : ¼" up to 6" (DN 08 up to DN 150)
Pressure Rating : PN10
Design Standard : BS5156 Euro BS EN 13397 (2002)
Temperature Rating : 80 degree to 180 degree.
Test (Inspection) Standard: API 598, API 6D, MESC 77/132, ISO 5208, ISO15848-1&2, Bs6364
Construction Details : 2 / 2 way
End Connection: Screwed, Flanged, Butt-Weld, Triclover
Operator / Actuator : Lever, Gear, Actuator (Pneumatic, Electric Motorized)
Special Service : almost all PARTH VALVES AND HOSES can designs in a special version as per customer's Requirements. In this case, all the material details and technical features are given by the Customer & all Design aspects from us.
---
SALIENT FEATURES
Self-draining & Entrapment free design.
Gland less isolating type top entry construction.
Bi-Directional flow
Diaphragm valves are recognized by the pharmaceutical industry as the only & truly aseptic valve.
This is the only design that provides cavity free surface finish in real sense.
These valves are available in manually and pneumatically operated also.
APPLICATIONS
Food Industry
Dairy Industry
Brewery Industry
Pharmaceutical Industry
Chemical Industry